Anita Wigl'it - The Life Of A Funny Girl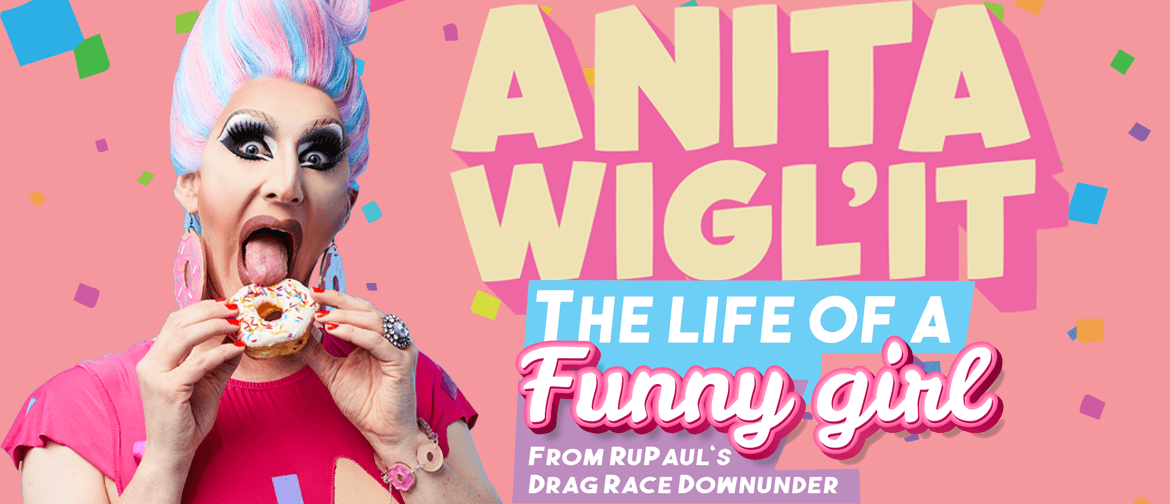 From 'RUPAUL'S DRAG RACE' TO AOTEAROA - NZ-wide tour!!
Get to know Anita Wigl'it, star of 'RuPaul's Drag Race Down Under' in this kooky, hilarious and tell all one-woman theatre show, 'The Life of a Funny Girl!'.
Over a fabulous hour travel back in time to 1989 when a little boy with a big personality was born. Then follow him as he grows up into the glamorous Drag Queen that we all know and love (life stories told in hilarious anecdotes interspersed with dazzling shows!).
This comedy show will give you belly laughs, will make you cry and will definitely make you Wigl'it!!