A Summer's Day Live ft. UB40, Jefferson Starship & Dragon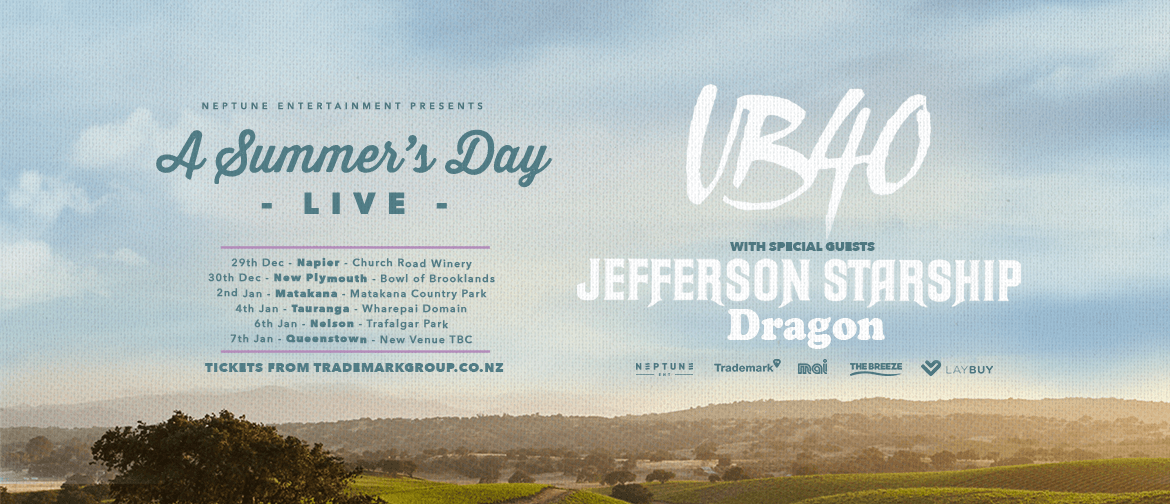 UB40 ANNOUNCE SIX-DATE NEW ZEALAND TOUR, JOINED BY SPECIAL GUESTS JEFFERSON STARSHIP AND DRAGON
One of reggae's most successful acts UB40 will return to New Zealand this December!
The legendary British band will make their eagerly anticipated return to celebrate their 40th anniversary (2020) and to perform all their hits at shows in Napier, New Plymouth, Matakana, Tauranga, Nelson, and Queenstown.
The reggae pioneers will be joined by the legendary Jefferson Starship and Australasian heroes Dragon. Both acts will join UB40 on all six dates.
Spark presale at 12pm on Thursday April 21 from www.trademarkgroup.co.nz
General public on sale on sale at 12pm on Tuesday April 26 from www.trademarkgroup.co.nz