Violent Femmes New Zealand Tour 2020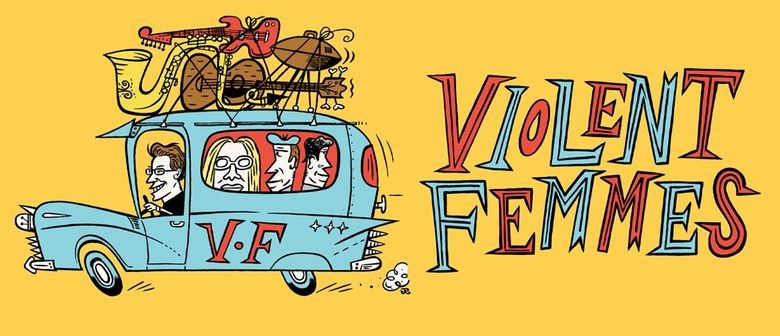 American folk-punk collective Violent Femmes are set to perform in New Zealand this November. Armed with their list of chart-topping hits, the group will be playing three amazing concerts happening in Christchurch, Wellington and Auckland. These shows were originally scheduled in March but have been rescheduled for November due to COVID-19 fears.
Aside from their NZ dates, Violent Femmes will also be winding up shows happening in Australia. They'll be hitting Hobart, Melbourne, Brisbane, the Gold Coast, Sydney, Adelaide before concluding in Perth.
Violent Femmes' eponymous debut from 1983 was the soundtrack for so many of our teen years. It was, and still remains, a firm favourite and a very influential record—with its rugged pop sensibility and themes of alienation, isolation, sexual frustration and angst. Aside from their breakthough album, they have also blasted charts with some of their timeless folk-punk anthems which include 'Blister In The Sun', 'Gone Daddy Gone', 'Kiss Off', 'Add it Up', 'American Music' and 'Please Do Not Go'.
Throughout their spanning career, the band have continued to release great albums. As they return to our shores, they'll be featuring their 10th and most recent studio album 'Hotel Last Resort'—which resides among the band's finest work, simultaneously refining and redefining their one-of-a-kind take on American music. The album merges front porch folk, post punk, spiritual jazz, country blues, avant garde minimalism and golden age rock 'n' roll into something still altogether their own.
Snatch up your tickets fast and don't miss Violent Femmes perform their mind-blowing repertoire this November!