Eddie Izzard - Force Majeure NZ Tour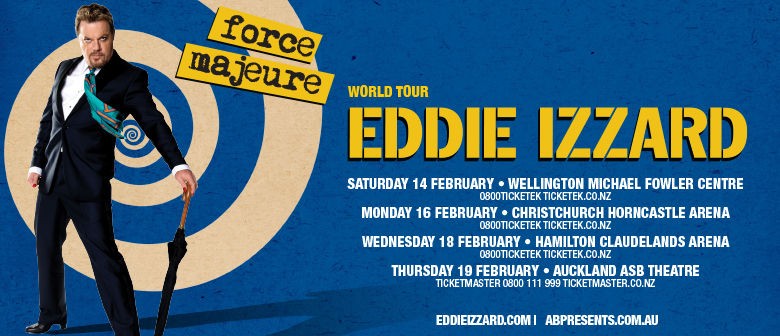 Hailed as one of the foremost stand up comedians of his generation. Star of stage and screen. Tireless supporter of charity. Runner. Political campaigner. Fashion Icon. Eddie Izzard is all of these things and more. He breaks all the rules in comedy.

Force Majeure is the most extensive comedy tour ever. Launched in March 2013, once completed this tour will have taken Eddie to more than 25 countries on 5 continents. From Cardiff to Kathmandu and Moscow to Mumbai, Force Majeure has travelled across Europe, Africa, Russia, the UK, Canada, America, India, Nepal, Far East, Australia and now New Zealand.