Shui-mo/Sumi-e Calligraphy Ink Art Programme
61-69 Abel Smith St, Te Aro, Wellington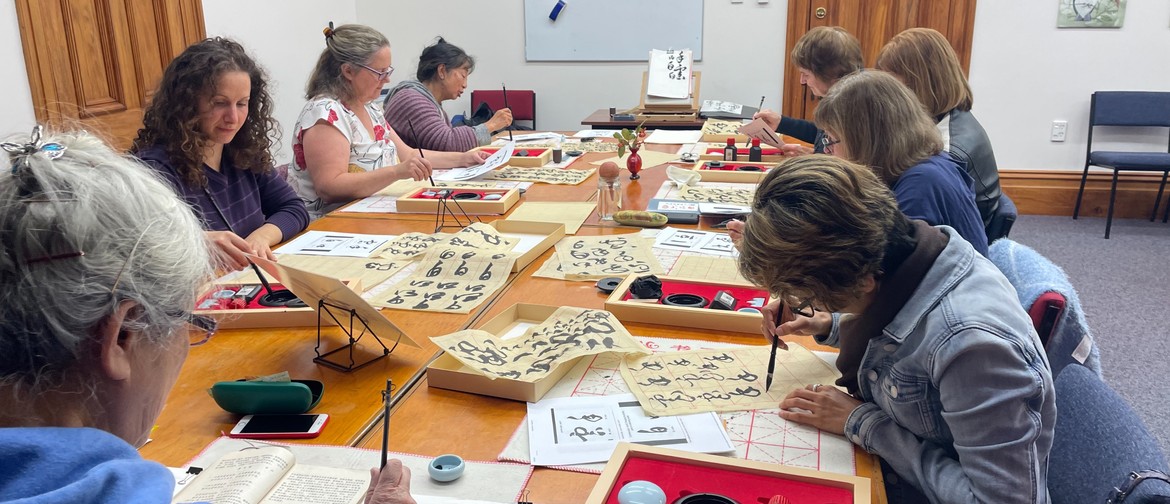 Restrictions
Website
Listed by
Calligratherapy – a meditative practice combining Chinese Shui-mo painting with brush calligraphy for restoring mental balance and order.
Shui-mo painting is the Chinese word for Black Ink Painting. It is also known in Japan as Sumi-e painting. It was developed in the Song Dynasty(960-1279AD) when calligraphers began to add simplified artwork to their poetry calligraphy work using the same materials-brush, ink and rice paper. Their simple but sometimes bold use of the brush would often capture the spirit of the subject, and would convey a wide range of expression, from dynamic power to elegance and tranquility. Together, it is called "Shui-mo Ink Art". Its emphasis is placed on the beauty of each individual stroke of the brush. Instead of "painting a painting" or "writing calligraphy" The Chinese say "writing a painting" and "painting a poem", as a great painting always includes three elements: calligraphy, painting and poem". Thus, Chinese Shui-mo art It is judged on these elements: " the calligraphy strokes, the words of the poetry (often with double meanings and subtle puns)and the ability of the painting strokes to capture the spirit (Ch'i) of nature rather than a photographic likeness.
This 10 week's intermediate programme will introduce you to the basics of Shui-mo Ink Art. It is designed in a way to accommodate both students that are new to Calligratherapy or those who have completed the beginner's programme.
Shui-mo Ink Art has been practiced for thousands of years for its artistic and healing properties. In the orient it is a meditative practice that encourages the integration of body and mind. As the calligrapher draws/writes, their breathing becomes even, heartbeat slows and a sense of focus and clarity develops. It brings about a state of calm awareness and over time the calligrapher refines their temperament through the artistic representation of thought and consciousness
Calligratherapy combines western psychologist Jung's theory of optimal wellbeing with the philosophy of the ancient art of Chinese calligraphy to promote this state of calm presence in the world. It has been developed specifically for those who have never practised calligraphy before and are interested in deriving the benefits without having to learn the language or all the characters.
Over a period of 10 structured workshops you will learn:
- The symbolism of the four treasures of the art (brush, ink, paper and stone) and how they contribute to the meditative state
- How to work with the instruments
- Breath work
- How the mind works as a self-regulating system which strives for equilibrium
- Clerical Script and Running script
- Shui-mo/Sumie basics covering three different themes.
- How to determine which style best represents the personal quality you want to work towards
- How to perfectly complete an ink art in different style that best represents your personal development goal
Facilitated by xin huang.
NB: The course runs for 5 weeks, then 1-week break on Sun 12th Sept - no class. Then runs for another 5 weeks until 17 October.
To Book:
E-mail: alicehuangxin@gmail.com
Post a comment
Did you go to this event? Tell the community what you thought about it by posting your comments here!