Keith Spry Pool Covid Alert Level 2 Recreation Bookings
Waitohi Community Hub, 4 Wanaka Street, Johnsonville, Wellington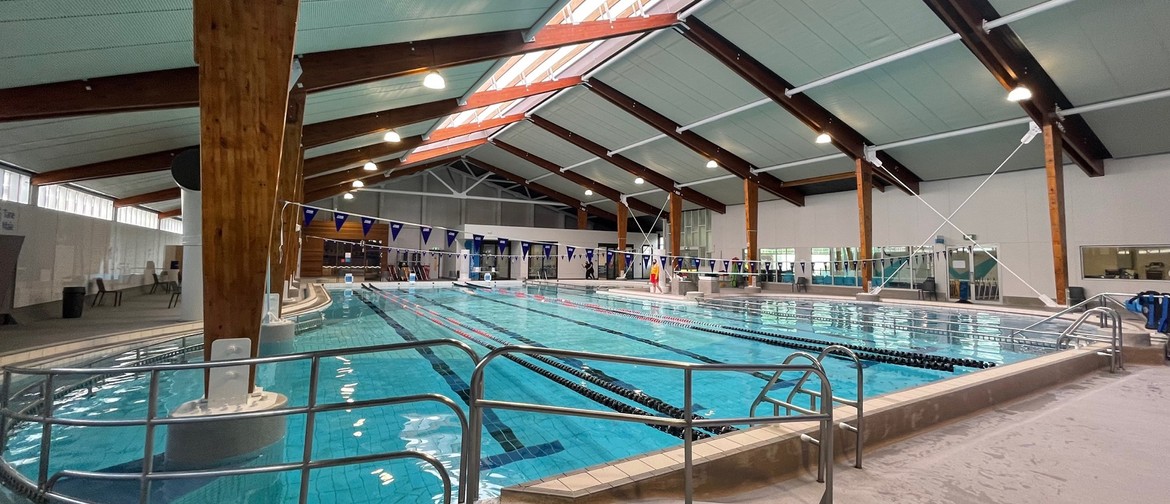 Registration Types
Toddlers Pool Recreation Pod - 9am :

Free ($0.00)

Toddlers Pool Recreation Pod - 9.30am :

Free ($0.00)

Toddlers Pool Recreation Pod - 10am :

Free ($0.00)

Toddlers Pool Recreation Pod - 10.30am :

Free ($0.00)

Toddlers Pool Recreation Pod - 11am :

Free ($0.00)

Toddlers Pool Recreation Pod - 11.30am :

Free ($0.00)

Toddlers Pool Recreation Pod - 12pm :

Free ($0.00)

Toddlers Pool Recreation Pod - 1pm :

Free ($0.00)

Toddlers Pool Recreation Pod - 2pm :

Free ($0.00)

Toddlers Pool Recreation Pod - 3pm :

Free ($0.00)

Toddlers Pool Recreation Pod - 4pm :

Free ($0.00)

Toddlers Pool Recreation Pod - 5pm :

Free ($0.00)

Childrens Pool Recreation Pod - 9am :

Free ($0.00)

Childrens Pool Recreation Pod - 9.30am :

Free ($0.00)

Childrens Pool Recreation Pod - 10am :

Free ($0.00)

Childrens Pool Recreation Pod - 10.30am :

Free ($0.00)

Childrens Pool Recreation Pod - 11am :

Free ($0.00)

Childrens Pool Recreation Pod - 11.30am :

Free ($0.00)

Childrens Pool Recreation Pod - 12pm :

Free ($0.00)

Childrens Pool Recreation Pod - 1pm :

Free ($0.00)

Childrens Pool Recreation Pod - 2pm :

Free ($0.00)

Childrens Pool Recreation Pod - 3pm :

Free ($0.00)

Childrens Pool Recreation Pod - 4pm :

Free ($0.00)

Childrens Pool Recreation Pod - 5pm :

Free ($0.00)

Main Pool Recreation Pod - Shallow End - 10am :

Free ($0.00)

Main Pool Recreation Pod - Shallow End - 11am :

Free ($0.00)

Main Pool Recreation Pod - Shallow End - 12pm :

Free ($0.00)

Main Pool Recreation Pod - Shallow End - 1pm :

Free ($0.00)

Main Pool Recreation Pod - Shallow End - 2pm :

Free ($0.00)

Main Pool Recreation Pod - Shallow End - 3pm :

Free ($0.00)

Main Pool Recreation Pod - Shallow End - 4pm :

Free ($0.00)

Main Pool Recreation Pod - Shallow End - 5pm :

Free ($0.00)

Main Pool Recreation Pod - Deep End - 10am :

Free ($0.00)

Main Pool Recreation Pod - Deep End - 11am :

Free ($0.00)

Main Pool Recreation Pod - Deep End - 12pm :

Free ($0.00)

Main Pool Recreation Pod - Deep End - 1pm :

Free ($0.00)

Main Pool Recreation Pod - Deep End - 2pm :

Free ($0.00)

Main Pool Recreation Pod - Deep End - 3pm :

Free ($0.00)

Main Pool Recreation Pod - Deep End - 4pm :

Free ($0.00)

Main Pool Recreation Pod - Deep End - 5pm :

Free ($0.00)

Play Pool Recreation Pod - 10am :

Free ($0.00)

Play Pool Recreation Pod - 11am :

Free ($0.00)

Play Pool Recreation Pod - 12pm :

Free ($0.00)

Play Pool Recreation Pod - 1pm :

Free ($0.00)

Play Pool Recreation Pod - 2pm :

Free ($0.00)

Play Pool Recreation Pod - 3pm :

Free ($0.00)

Play Pool Recreation Pod - 4pm :

Free ($0.00)

Play Pool Recreation Pod - 5pm :

Free ($0.00)

Dive Pool Recreation Pod - 10am :

Free ($0.00)

Dive Pool Recreation Pod - 11am :

Free ($0.00)

Dive Pool Recreation Pod - 12pm :

Free ($0.00)

Dive Pool Recreation Pod - 1pm :

Free ($0.00)

Dive Pool Recreation Pod - 2pm :

Free ($0.00)

Dive Pool Recreation Pod - 3pm :

Free ($0.00)

Dive Pool Recreation Pod - 4pm :

Free ($0.00)

Dive Pool Recreation Pod - 5pm :

Free ($0.00)

Eventfinda tickets no longer on sale
Restrictions
Website
Listed by
Under Covid Alert Level 2 restrictions it is difficult to allow recreation swimming to take place in our pools.
We want to be able to provide some space for whānau to come and play together, while doing so safely and in your own bubbles.
During these times we will provide limited bookable 'pods' of separated space in the pools.
We will not be open to members of the public who do not have a booking during these sessions.
Each hour there will be 4 spaces available in the main pool, 1 space available in the shallow play pool, and 1 space in the dive well. We also now have the children's pool hall open with 3 spaces available. Please take extra care of the space you are booking based on your swimmers.
Make sure to book a space that is appropriate for your group, e.g. smaller kids in the play pool or shallow spaces, and bigger kids in the main pool spaces.
We have also indicated whether a pod in the main pool is in the deep end of the pool, or the shallow end. Only book a deep end or the dive well space if your swimmers are confident and able to swim independently in the deeper water.
Please note the children's pool area is now available, so be careful which space you are booking. The play pool is the small wading area attached to the main pool. This pool will be suitable for preschoolers only. The toddlers pool is the small pool attached to the children's pool.
Conditions of use:
* Each session will last an hour, with approximately 40 mins swimming time. We will take around 10mins to get you in and swimming, and 10mins to leave ahead of the next group.
* You can bring a maximum of 5 people including yourself to your session. Please note that one ticket gives you a space for up to 5 people in your own bubble. (Don't book a ticket for each person).
* Children under 8 must be actively supervised in the pool as per our active supervision policy, any spectators not swimming will need to be included in the group of 5
* Ensure you have booked a space that is appropriate for your swimmers/group
* Please come changed ready to swim, we encourage towel drying and heading home to change as well if you can
* Masks are required up for anyone over 12, up until you start to swim and when leaving the pool area.
* You will be required to contract trace and pay for your swimming on entry - our normal rates will apply.
* You must keep 2m physical distancing between your bubble and others at all times
* There will no equipment provided to keep touchpoints at a minimum
* We recommend no food be brought into the pool for these sessions, coffee is okay for spectators :)
* If you are no longer able to attend, please make sure to cancel your spot to ensure the space is available for others
For any questions or more detail please flick us a message on our facebook page.

Post a comment
Did you go to this event? Tell the community what you thought about it by posting your comments here!