Garry Currin: The Light of One Day (2021)
9a Earl Street, Queenstown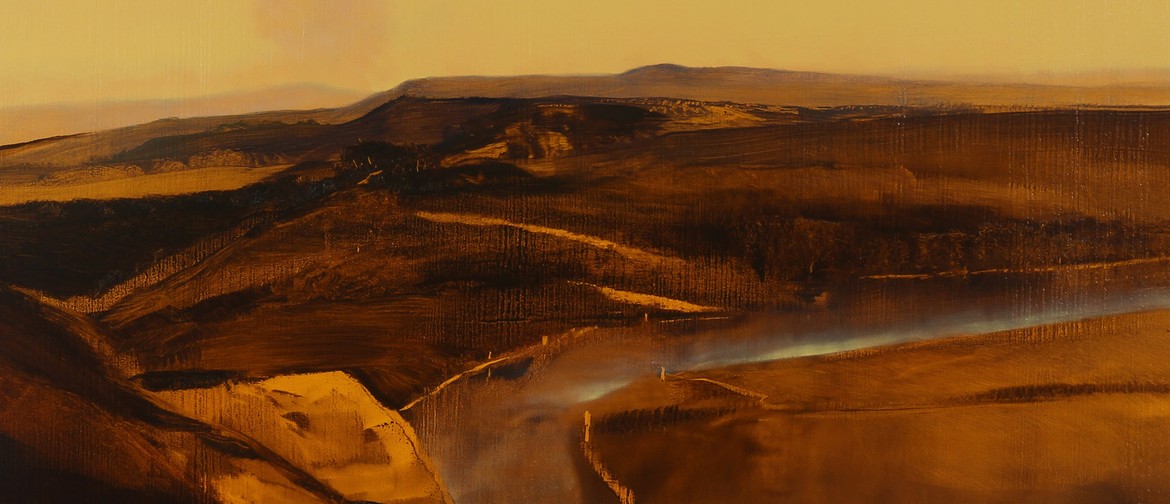 Restrictions
Listed by
Garry Currin has long presented images that are simultaneously precise yet vague, with landscapes which offer possibilities rather than facts.
The land sits as if suspended in aspic, a bucolic or even bland geography where the surprising is absent, but where the tension of the unseen is always present. There are few elements of human habitation - no towns, no highways, no figures - though there is the implication that these things exist somewhere outside the frame of the image, and that our actions have had, and will have, strong implications for the land depicted.
The exact location of the depicted landscapes is irrelevant, and indeed many of these places exist only in the artist's mind. What is more important is the emotional charge of the land, and the almost luminous nature of the artist's deliberately restricted palette.
The paintings are romantic but are also laced with concerns for the planet. Recent works by Currin have been informed by the impacts of climate change; Currin was in Australia at the time of the 2020 bushfires, and the pervasive amber glow of a sky under threatening smoke-filled skies is a constant in the works in his current exhibition.
So too is the perception of drowned land, of rivers and seas which have encroached on the countryside. We are presented with not only the choked orange sky, but also its reflection on the swollen waters. In works such as The Light of One Day VI the sun breaks through the cloud, but its presence simply adds a further layer of shimmering heat to the already baked land.
It is perhaps significant that this exhibition shares its title with an earlier Currin exhibition from 2017. That exhibition depicted a land under violent and volatile change. In the current exhibition, we see the results of a more gradual but equally devastating change, that which we have gone a long way towards creating. Currin has created a shadowland of stark blacks and fiery oranges, and in the twilight zone of works such as The Light of One Day X he presents a warning that we would be foolish to ignore.
Post a comment
Did you go to this event? Tell the community what you thought about it by posting your comments here!